Cigisped predicts a busy season and continues to expand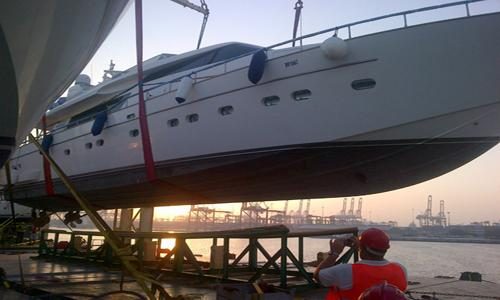 According to Cigisped Middle East, a Dubai yacht shipping company, a high volume of yachts is already being shipped out of Dubai to various parts of the Mediterranean coast for the 2015 season.
Frederic from Cigisped explained, "We will be lining up several vessels from the end of August (25th-30th), mid-September (15th-20th) and October (15th-20th) out of central Med and eastern Med in order to offer our clients maximum flexibility and plan their journey ahead.
"This is always a busy time of the year for us with the season starting in the region. Mainly due to the fact it corresponds with the Formula 1 Abu Dhabi Grand Prix, which has proven to be a popular destination for yacht owners over the years."
Cigisped's vessels will be geared up ready to accommodate luxury yachts coming out of Dubai, with suitable cradles and equipment at the ready.
Frederic continued, "Our commercial team will assist with customs and relevant documentation to offer a hassle-free service. As always, the vessels will carry on sailing to Asia calling into Singapore and China."
Simultaneously, Cigisped Middle East continues its expansion and has recently opened a new department for air and sea freight in order to satisfy an increasing demand for the transport of yacht spare parts and equipment along with luxurious goods such as cars and paints.